Himalayan Herbs and natural foods led to natural recovery from cancer -
Shaleen Sahajpal's healing journey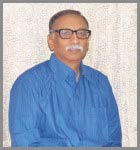 Shaleen V Sahajpal 's healing journey is truly inspirational for those who are battling cancer and for those who wish to take the alternative route to healing and recovery.  A graduate of Shri Ram College of Commerce in Delhi, Shaleen Sahajpal chose a career in banking and worked with the State Bank of India as a manager, till his voluntary retirement in 2006. Basing themselves near Dehradun in Uttarakhand, Shaleen and his wife tried their hand at  growing gerbera flowers & off season vegetables  under controlled climatic conditions in a Poly House. They won recognition and praise for their efforts. However, Shaleen was exposed to harmful insecticides and pesticides which proved nearly fatal for him. For almost two years he experienced an excruciating back pain which could not be diagnosed and cured by allopathic medicine.  During these two years Shaleen did not have even a full night's sleep;  his face was swollen and there was  no energy left in the body. Even, walking a few metres became a herculean task for him.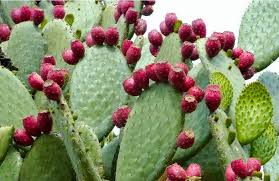 At this time, Shaleen decided to give herbalism a try. He did his own  research and tried to learn some simple techniques to stay healthy, and to boost  his  energy levels. He worked on developing simple formulations based on natural ingredients– Rhododendron, Seabuckthorn, Perilla Seeds and Prickly Pear.  Though he could not walk for a few metres, yet he could drive his car to  the remotest hilly regions. Finally in April 2013, Shaleen  was tested for CBC wherein it was discovered that he was having a fatally low HB level of 3.3.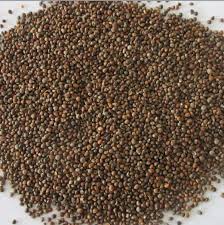 Shaleen was advised hospitalization for intensive investigations. In May 2013, he was diagnosed with  Stage II colon cancer and was advised to go  for an immediate surgery. Within a week's time, he underwent surgery at BLK Hospital, Pusa Road, New Delhi. A 30" piece of his large intestine was surgically removed. A stool bag was attached to his body, which was removed by a second surgery in June 2013. Finally, he was discharged from the hospital and was advised to undergo chemotherapy as a follow up treatment.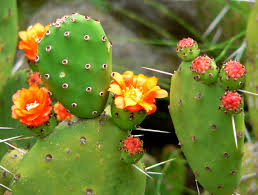 At this stage, Shaleen  took a conscious decision of not going for chemotherapy. Instead, he embraced Herbalism and  Natural Therapy  in toto, which saved his life without any harmful side effects. Now, he feels fit and fine and enjoys his life.  He goes to the hills often  and climbs them  briskly.

The moral support  of his wife and daughters were invaluable in overcoming cancer naturally. His will power and  his positive attitude also contributed to his wonderful recovery with natural means.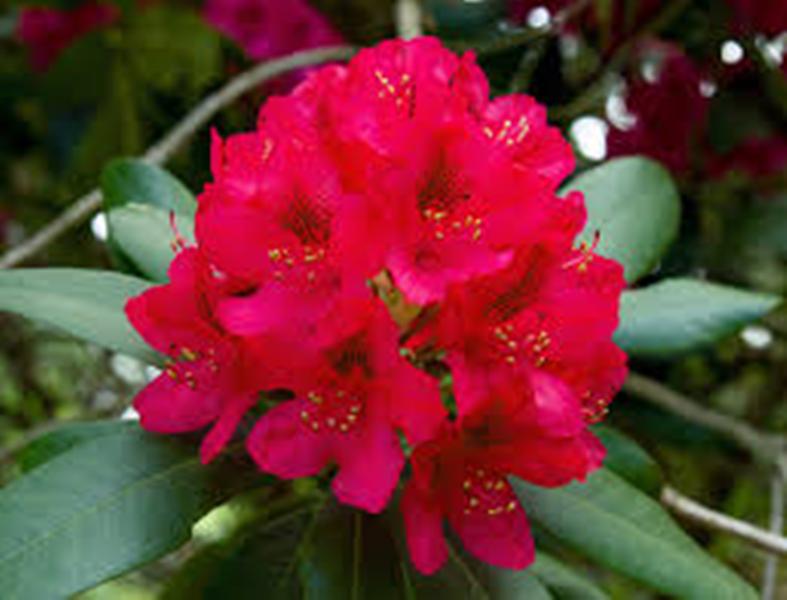 Even before he was diagnosed with colon cancer, Shaleen and his wife had founded Himalaya Naturals in 2011. As suggested by their tagline, Himalaya Naturals is a place for organics, herbals and naturals. With their products they intend to create awareness for India's, more particularly Uttarakhand's, bio-resources. They also focus on immunity development through herbal remedies. Himalaya's products have a focus on plant based omega fats-especially Omega 3, Anti-oxidants, Anti-aging, Anti-inflammatory and Anti-diabetic Herbal and Food Supplements.

Their current focus is on Rhododendron and Seabuckthorn. Rhododendron is locally available whereas seabuckthorn is  sourced from Leh-Ladakh.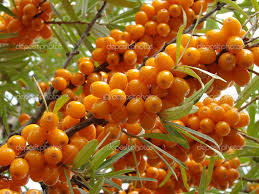 Shaleen is not an ayurvedic doctor or health practitioner. He does not give any guarantee of recovery to his customers. However, those who are discerning enough and have consulted naturopaths or vaidyas before coming to his store are delighted with his products. When life handed him a lemon Shaleen  turned it into lemonade, or rather into seabuckthorn and rhododendron juice.  Utterly delicious and healthy to boot!

Shaleen  Sahajpal can be contacted at these nos:
Mobile : +91 95 368 19255
E-mail :care@himalayanaturals.com, shaleenvsahajpal@himalayanaturals.com, shaleenvsahajpal@gmail.com
Website: www.himalayanaturals.com
Address: Himalaya Naturals,
68, Line Jeewangarh, PO: Ambari via Dak Pathhar, Vikas Nagar, Dehradun – 248125, Uttarakhand, INDIA