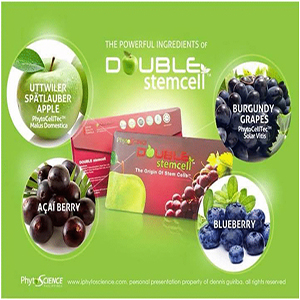 Phytoscience Double Stem Cell is a food health supplement combining health and beauty care needs.
It is a combination of Malus Domestica Swiss combine PhytoCellTec (Apple Stem Cell) and Swiss Solar PhytoCell (Grape Stem Cell), which provides more than double the effect of ordinary nutrition, enriched with Acai berry and Blueberry.
WHERE IS THIS AMAZING FOOD SUPPLEMENT AVAILABLE IN INDIA?
Double stem Cell is available with select distributors in India. It is being sold through direct network marketing and not through retail shops. Contact Dr. Anjali Pathak for your supply of Double Stem Cell supplement. You can send her a message through the contact form on this site.
WHAT IS THE COST OF DOUBLE STEM CELL SUPPLEMENT IN INDIA?
A packet containing 14 sachets of Double Stem Cell powder is priced at Rs. 5200. However, if you become a distributor for Phyto Science company you can buy Double Stem Cell at discounted prices.
DOES PHYTO SCIENCE HAVE AN OFFICE IN INDIA?
Yes, Phyto Science has an office in Pune, India. It also has a repacking plant in Pune. However, the supplement can only be purchased from distributors. You can see the company's website: www.iphytoscience.com.
CAN I TAKE DOUBLE STEM CELL ALONG WITH OTHER MEDICINES/DRUGS?
Yes, you can take Double Stem Cell supplement even if you are taking other medicines whether allopathic, ayurvedic, homeopathic or unani. However, be sure to take Double Stem Cell under the tongue early in the morning when you wake up on an empty stomach. Other medicines can be taken later on in the day.
CAN CANCER PATIENTS TAKE DOUBLE STEM CELL?
Yes, cancer patients can take Double Stem Cell food supplement. There have been awesome healing results in cancer patients after taking this food supplement. But remember that these patients took the supplement for a few months before they were healed or went into remission. The healing took a few months and nothing happened overnight. A healthy, balanced diet of organic foods also helped in their recovery.
CAN HIV PATIENTS TAKE DOUBLE STEM CELL?
HIV positive patients can take Double Stem Cell fearlessly. It will boost their immunity and they can lead normal lives if their energy levels are up. It remains to be seen whether the HIV virus can be destroyed by the regular use of this supplement i.e whether HIV positive patients can become HIV negative after taking this food supplement.
I WANT TO LOSE WEIGHT. CAN DOUBLE STEM CELL HELP ME WITH WEIGHT LOSS?
Of course, Double Stem Cell can help you with shedding those extra kilos. However, a healthy, balanced diet and moderate exercise are also essential to effect the weight loss and to keep the kilos off for good. If you continue to eat junk food , eat at odd hours, skip meals, and have little exercise, you cannot shed those kilos for good!
FOR HOW LONG DO I HAVE TO TAKE DOUBLE STEM CELL TO SEE RESULTS?
The time taken to see results varies from patient to patient. The longer the patient has suffered from the disease the longer the time taken to heal completely. Some patients especially those with skin problems have shown amazing healing within a few weeks. Ditto for some diabetic patients.
WHERE IS DOUBLE STEM CELL BEING MANUFACTURED?
Double Stem Cell is being manufactured in Switzerland by Mibelle Biochemistry lab.
DOES DOUBLE STEM CELL HAVE ANY SIDE EFFECTS?
No, this food supplement does not have any side effects.
WHAT IS THE COMPOSITION OF THIS FOOD SUPPLEMENT?
Double Stem Cell consists of the extracts of four fruits: green apple, black grapes, acai berry and blueberry. The extracts of green apple and black grapes are processed using stem cell technology which gives this supplement its amazing healing power.
CAN YOU TELL ME MORE ABOUT THESE FOUR FRUITS?
Phytocelltec Malus domestica (Apple Stem Cell)
Capable of self-healing and has greater resistance. Unlike other species, stem cell Uttwiler Spatlauber Swiss apple has more positive proven effects. Research studies have shown that, 0.1% concentration PhytoCellTec can activate and regenerate 80% of stem cells in the human body. Apple stem cells have taken anti-aging therapy to a new level.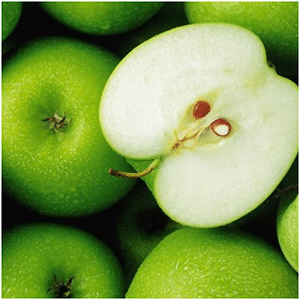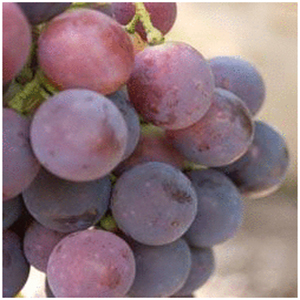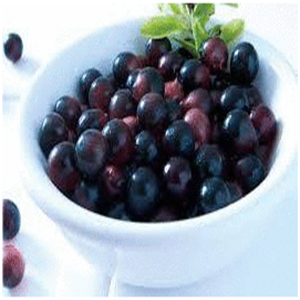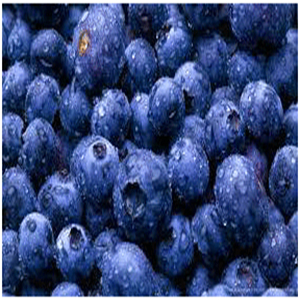 GREEN APPLE Phytocelltec Solar Vitis (Grape Stem Cell)
Contains anthocyanins, which have high healing potential. It is rich in antioxidants that help protect skin from free radicals generated by UV radiation. Able to protect epithelial stem cells in the skin from aging and UV radiation. Keeps your skin young and glowing always.
Acai fruit is well known for those who are beauty conscious and those who want to lose weight. It is rich in anthocyanins and flavonoids and anti-oxidant that is more powerful than any other fruit. Acai berry is also rich in omega fatty acids, amino acids, protein, minerals and vitamins A, B1 and E.
Blueberry VMA (anthocyanins) can reduce eye fatigue and improve night vision. Moreover, Blueberry has a high level of pectin content helps to reduce cholesterol levels, prevent atherosclerosis and improve cardiovascular health.
Vitamin C content in Blueberry improves heart function, prevent cancer, heart disease, degenerative diseases of the cranial nerves, developing power of the mind and relieve the flu, cold, sore throat and diarrhoea.
BLUE BERRY FEATURES OF DOUBLE STEMCELL FOOD SUPPLEMENT
Exclusive use of two types of plant stem cells of apple stem cells and grape stem cells.
Unique formula can ensure product Double StemCell give maximum effect.
Originally imported from Switzerland – apple stem cells and grape stem cells.
High bioactivity – PhytoCellTec extraction advance.
Received Innovation Award 2008 & 2012 European Invention.
Supplement practiced directly absorbed into the bloodstream.
Attain Recognition GMP, HALAL certified, SIRIM
PRODUCT EFFICIENCY
Delays ageing process
Enhances health and vitality
Repairs and rejuvenates cell
Maintains acid-base balance within body
Anti-oxidation
Boosts immune system
BENEFITS OF DOUBLE STEMCELL
Enhances physical stamina and energy level
Repairs and regenerates body cells
Rejuvenates and activates body cells to raise energy and improve vitality
Regulates pH level in our body
Anti – Oxidant
Improves body immunity system
Refines skin texture and improves complexion
Delays aging process
No side effects – safe, natural and convenient product
Pure Vegetarian
HEALING PROCESS OF DOUBLE STEMCELL
Stem cell will go through our nerves travel to the brain and provide a signal where they need to repair and regenerate the cells.
POTENTIAL USES OF STEMCELLS
Stroke
Traumatic brain injury
Cancers
Diabetes
Chronic Disease
Spinal Cord injury
Baldness
Slow speech
Blindness
Wound healing
Learning defects
And many more
Patent Number:
US2008/0299092 A1
EP 1985280 A2
WHO CAN USE DOUBLE STEM CELL FOOD SUPPLEMENT:
Suitable for the entire family, all ages, men and women, including pregnant and nursing mothers, vegetarian and children.
Instruction to consume: Open 1 sachet and consume it preferably under your tongue. Hold it for 5 minutes and it will just melt and absorb directly through the cells.
For those with for critical illness: Recommended 1 sachet upon waking up and 1 sachet before sleep.